This is a list of Piano removal companies who specialise in moving pianos
Piano Removals, Storage in Glasgow, Lanarkshire G23 by West End Removers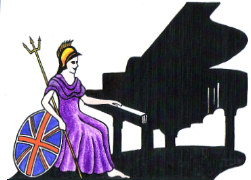 UK Piano Page
West End Removers
At West End Removers we have decades over our competitors
West End Removers have been established since 1970 and are a family run business covering all aspects of the removal business.
During which time we have built a reputation as one of the best piano removers in the country moving pianos for most of the major musical institutes including the BBC, Royal Concert Hall, Royal Scottish Academy of Music and Drama and the Royal Scottish National Orchestra .
Here's a few reasons our customers use West End Removers
Free quotations
Professional trained and qualified movers
Goods-in-transit insurance
House removals for the local area and throughout the UK
Packing cases and materials available
Piano removal specialists
Fully insured to move pianos
40 years of experience in removals
We can help you with removals and storageof many kinds of P
More London Piano Makers
Chappell, Eavestaff, Rogers, Squire, Knight Hopkinson
Juan Rezzuto, Haydn performer is back to delight

03-10-2020 05:30PM

This concert has been cancelled. Due to the

28-03-2020 06:30PM

WKMT London Piano Studios have just arranged a new

23-11-2019 03:00PM
Did You Know Piano Facts
What is Piano Voicing or Toning?

What is voicing?

Voicing is an extremely difficult area. It's subjective in the extreme, and has caused endless discussion in piano maintenance circles. But the final goal of voicing is to have the hammers striking the notes of the piano to offer a uniform sound from the bottom to the top of the instrument. Goes without saying that evaluating this capability is governed by the capability of the piano, and the construction of the action parts. But, often a technician will find extremes in voicing, such as a particularly hard hammer, which may result in a note sounding louder than the rest. But, this too can be laid at the door of regulation. This is where the tuner's skill comes into play here. Voicing can be accomplished by pricking the hammer with a set of needles. This pricking changes the structure of the felt, and softens the hammer to a degree.

What is toning?

This is the reverse of voicing, and accomplishes the inverse sort of thing. May be necessary to bring up a particularly soft sounding hammer, and bring it into line with its neighbours. This is accomplished by applying a special material to the hammers or ironing with a special tool.