This is a list of Piano removal companies who specialise in moving pianos
Piano Removals, Storage in Kempston, Bedfordshire MK42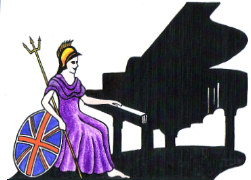 UK Piano Page
Removal Piano Moving
Your PIANO MOVED with CARE
Tim is an expert in moving upright pianos, from anywhere to anywhere in UK, except up or down a flight of stairs.
If an upright piano can physically fit through the gap, we can do it safely without damage to the piano or the wall or furniture. All upright pianos are heavy and need expert handling. We have the right equipment and transport to move, load, transport, unload and deliver an upright piano just where you need to put it.
Woodacre Farm, Warrington Road
Statham
Lymm, Cheshire WA13 9BT
England

Cheshire Pianos has an experienced and dedicated

95 Strongbow Crescent
City of London, London SE9 1DW
England

AMH Pianos Services London Offers Piano Removals
Did You Know Music Facts
Accompanist
An accompanist is a musician who plays an accompaniment part. Accompanists often play keyboard instruments (e.g., piano, pipe organ, synthesizer or, in folk music and traditional styles, a guitar. A number of classical pianists have found success as accompanists rather than soloists; arguably the best known example is Gerald Moore, well known as a Lieder accompanist. In some American schools, the title "collaborative pianist" (or collaborative artist) is replacing the title accompanist, because in many art songs and contemporary classical music songs, the piano part is complex and demands an advanced level of musicianship and technique. The term accompanist also refers to a musician typically a pianist who plays for singers, dancers, and other performers at an audition or rehearsal, but who does not necessarily participate in the ensemble that plays for the final performance which could be an orchestra or a big band.