This is a list of Piano removal companies who specialise in moving pianos
piano movers in South East London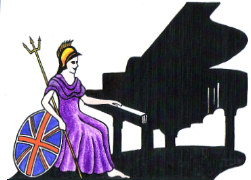 UK Piano Page
SW Pianos: Piano Moves and Disposals in South London and Southern England
The owner, Stephen Willett is an experienced and expert piano mover.
We move all upright pianos, pianolas, grand pianos up to 6.5ft in length.

We also move small organs and harmoniums.

We will take care of your instrument, your floors and your property.

As a small business, we restrict our work to pianos valued at or under £10,000.

We have all the necessary insurances.

The owner plans and arranges every move and will send you a written quote setting out the important details of your move.

We do not subcontract work or work for other removal companies.

We can deliver to anywhere in Great Britain but mainly work in the South of England.

We are registered with The Environment Agency as waste carriers and can remove and dispose of unwanted or unserviceable pianos. Sorry:

We never pay for or rehome old pianos, but can only charge to dispose of them as waste.
Please call me on 020 7720 0660 to discuss your move. You can also call me or WhatsApp any images and videos to 07958575122.
Additional User Information
Did You Know Piano Facts
1730

The firm of Kirkman piano makers was founded in 1730, according to the Pierce Piano Atlas. However, Kirkman inherited the business from Tabel's wife, whom he married one month after Tabel's death. Tabel was a harpsichord maker who trained with Ruckers. He came to London in 1680 and set up making harpsichords. Abraham Kirkman, who was born in 1710 inBischweiler near Strasbourg, came to work for Tabel. In 1742 hemoved to Great Pulteney Street. These are some later dates and locations for him:
(1817) (Grand Pianoforte Maker to Her Majesty and H.R.H. The PrinceRegent)
(1818-1832) (Grand Pianoforte Maker to His Majesty) 19 Broad Street,Golden Square
(1822-1896) Kirkman, Joseph (Junior) 67 Frith Street, Soho
(1831) 3 Soho Square
(1846) 9 Dean Street
(1848) DuLour's Place, Golden Square
(1864) 21 Broad Street, Golden Square
(1894) 12A George Street, Hanover Square
They had associates with Collard who were based at 50 Bond Street,London, the same as Chappell. There is a fine example of a Kirkmanharpsichord at the Colt Clavier private collection. In 1896Georgiana Kirkman sold the business to Collard's at cost.