Piano Teachers Giving Piano Lessons in England, Ireland, Scotland, and Wales
Learn to Play the Piano Make Music
Josephine Pascoe Piano Tuition Reviews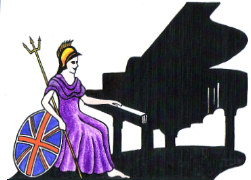 UK Piano Page
Josephine Pascoe Piano Tuition Reviews
Return to Listing
Reviews
Note: Login to add comments and leave review helpfulness feedback.
Average Customer Review
5 of 5 from 2 reviews.
---
Reliable, patient and supportive - great!
, 01-09-2020 12:18AM
By: Reena
Our 8 year old daughter is thoroughly enjoying learning with Josephine and looks forward to her piano lessons each week. She has learned so much and gained a huge amount of confidence in her abilities. We have found Josephine to be communicative and reliable and would not hesitate to recommend her to others.
Camden, London
England

Experienced piano teacher and accompanist

Great Harwood, Lancashire
England

I teach piano & violin from my own home in Great
Did You Know Music Facts
A list of Classical Genres of Music

Avant-Garde
Baroque
Chamber Music
Chant
Choral
Classical Crossover
Early Music
High Classical
Impressionist
Medieval
Minimalism
Modern Composition
Opera
Orchestral
Renaissance
Romantic
Wedding Music