This is a list of Piano removal companies who specialise in moving pianos
Piano Removals Sutton-in-Ashfield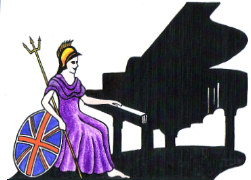 UK Piano Page
Perhaps you're looking for a company to move your piano, or perhaps you are just moving house and need a company that can do both. The following pages list companies that specialise in moving pianos and companies who do general house removal and have the equipment to move your piano. Some companies just do local deliveries, some pick up in your town and will deliver anywhere in the UK Others can pick up anywhere and deliver anywhere in the UK, Ireland and Europe..
If you are a piano removal company or high street music retail shop who move pianos and wish your free advertisement to be included on one of the pages listed below, please click on "Add a Piano Mover" and add your details. The Association of Blind Piano Tuners reserves the right to refuse or remove an entry from the piano remval pages.
Sorry, No Results. Please enter your town in the search box above as there may be someone who covers your area.
Did You Know Piano Facts
1730

The firm of Kirkman piano makers was founded in 1730, according to the Pierce Piano Atlas. However, Kirkman inherited the business from Tabel's wife, whom he married one month after Tabel's death. Tabel was a harpsichord maker who trained with Ruckers. He came to London in 1680 and set up making harpsichords. Abraham Kirkman, who was born in 1710 inBischweiler near Strasbourg, came to work for Tabel. In 1742 hemoved to Great Pulteney Street. These are some later dates and locations for him:
(1817) (Grand Pianoforte Maker to Her Majesty and H.R.H. The PrinceRegent)
(1818-1832) (Grand Pianoforte Maker to His Majesty) 19 Broad Street,Golden Square
(1822-1896) Kirkman, Joseph (Junior) 67 Frith Street, Soho
(1831) 3 Soho Square
(1846) 9 Dean Street
(1848) DuLour's Place, Golden Square
(1864) 21 Broad Street, Golden Square
(1894) 12A George Street, Hanover Square
They had associates with Collard who were based at 50 Bond Street,London, the same as Chappell. There is a fine example of a Kirkmanharpsichord at the Colt Clavier private collection. In 1896Georgiana Kirkman sold the business to Collard's at cost.