This is a list of Piano removal companies who specialise in moving pianos
Stephen Day Piano Removals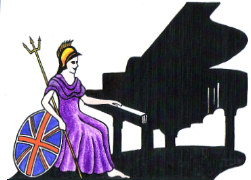 UK Piano Page
Stephen Day Piano Removals
With over 20 years experience in piano removals, we have all the correct equipment to move both upright and grand pianos. We are based in Halifax, West Yorkshire and also cover Greater Manchester And East Lancashire.
We are fully insured and have all the correct equipment to manoeuvre pianos into the most awkward of places including up and down flights of stairs, up-ending pianos to go around tight turns etc.

Care is taken when delivering pianos to the customer; using dust sheets to protect carpets and wooden flooring.

All pianos are fitted with quilted covers while in transit and the utmost care is taken to ensure your piano is moved safely.
More London Piano Makers
Chappell, Eavestaff, Rogers, Squire, Knight Hopkinson
Juan Rezzuto, Haydn performer is back to delight

03-10-2020 06:30PM

This concert has been cancelled. Due to the

28-03-2020 07:30PM

WKMT London Piano Studios have just arranged a new

23-11-2019 04:00PM
Juan Rezzuto, Haydn performer is back to delight

03-10-2020 06:30PM

The Morecambe Bay Piano Group was set up to extend

22-12-2021 02:00PM
Did You Know Music Facts
Accompanist
An accompanist is a musician who plays an accompaniment part. Accompanists often play keyboard instruments (e.g., piano, pipe organ, synthesizer or, in folk music and traditional styles, a guitar. A number of classical pianists have found success as accompanists rather than soloists; arguably the best known example is Gerald Moore, well known as a Lieder accompanist. In some American schools, the title "collaborative pianist" (or collaborative artist) is replacing the title accompanist, because in many art songs and contemporary classical music songs, the piano part is complex and demands an advanced level of musicianship and technique. The term accompanist also refers to a musician typically a pianist who plays for singers, dancers, and other performers at an audition or rehearsal, but who does not necessarily participate in the ensemble that plays for the final performance which could be an orchestra or a big band.