This is a list of Piano removal companies who specialise in moving pianos
Home Movers, Office Removals, Students Removals, Nottingham, UK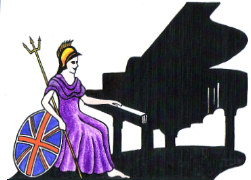 UK Piano Page
Robin Hood Removals
Welcome to Robinhood Removals , your first choice for removals across the UK and Europe . A family run business with a wealth of experience in moving , we have built up an unbeatable reputation, and can handle all of your moving requirements. As one of the more established removal companies in UK, we work with individuals, small businesses and major corporate clients, and enjoy a high rate of repeat business. We have been working with some of our clients for years. In addition to operating throughout the Capital and the rest of the UK, we also handle international removals for individual clients and companies, making us your one-stop shop for all your removals needs.
Woodacre Farm, Warrington Road
Statham
Lymm, Cheshire WA13 9BT
England

Cheshire Pianos has an experienced and dedicated

95 Strongbow Crescent
City of London, London SE9 1DW
England

AMH Pianos Services London Offers Piano Removals
Did You Know Music Facts
Accompanist
An accompanist is a musician who plays an accompaniment part. Accompanists often play keyboard instruments (e.g., piano, pipe organ, synthesizer or, in folk music and traditional styles, a guitar. A number of classical pianists have found success as accompanists rather than soloists; arguably the best known example is Gerald Moore, well known as a Lieder accompanist. In some American schools, the title "collaborative pianist" (or collaborative artist) is replacing the title accompanist, because in many art songs and contemporary classical music songs, the piano part is complex and demands an advanced level of musicianship and technique. The term accompanist also refers to a musician typically a pianist who plays for singers, dancers, and other performers at an audition or rehearsal, but who does not necessarily participate in the ensemble that plays for the final performance which could be an orchestra or a big band.