This is a list of Piano removal companies who specialise in moving pianos
Home Movers, Office Removals, Students Removals, Nottingham, UK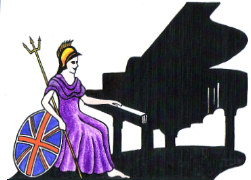 UK Piano Page
Robin Hood Removals
Welcome to Robinhood Removals , your first choice for removals across the UK and Europe . A family run business with a wealth of experience in moving , we have built up an unbeatable reputation, and can handle all of your moving requirements. As one of the more established removal companies in UK, we work with individuals, small businesses and major corporate clients, and enjoy a high rate of repeat business. We have been working with some of our clients for years. In addition to operating throughout the Capital and the rest of the UK, we also handle international removals for individual clients and companies, making us your one-stop shop for all your removals needs.
Woodacre Farm, Warrington Road
Statham
Lymm, Cheshire WA13 9BT
England

Cheshire Pianos has an experienced and dedicated

95 Strongbow Crescent
City of London, London SE9 1DW
England

AMH Pianos Services London Offers Piano Removals
Five London Piano Makers
Brinsmead Challen Collard Danemann Welma
Recent Classifieds

H.1
H.
Joseph Haydn piano concerto and W.A. Mozart Violin

28-03-2020 06:30PM

WKMT London Piano Studios have just arranged a new

23-11-2019 03:00PM

6th Annual Piano Competition - AGPMF 2019 Around

23-11-2019 09:00AM
Joseph Haydn piano concerto and W.A. Mozart Violin

28-03-2020 06:30PM

The Morecambe Bay Piano Group was set up to extend

22-12-2021 01:00PM
Did You Know Piano Facts
1711

John Shore was the inventor of the tuning fork. He became a royal trumpeter in 1688 and rose to sergeant trumpeter in 1708. He was also lutenist to the Chapel Royal, appointed in 1706. A lute is aguitar-like instrument with a long neck and a pear-shaped body,much used in the fourteenth to seventeenth centuries. The instrument is notoriously difficult to keep in tune, and Shore devised the tuning fork to help him tune his lute. He died in 1752.