Piano Teachers Giving Piano Lessons in England, Ireland, Scotland, and Wales
Learn to Play the Piano Make Music
Piano Lessons and Music Theory Teacher Islington London N1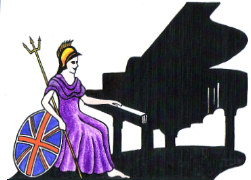 UK Piano Page
Piano Teacher Islington
Wuold you like to learn a piano or improuve your musical skills?
Learn it with one of the top piano teachers in Islington and Kensington.
Individual private piano lessons for all ages and abilities designed for each student's interests and needs. The entire curriculum of piano education from beginners to Diplomas.
Music theory and Musicianship lessons.
100% success rate in ABRSM piano and theory exams in all Grades 1-8 and Diplomas.
High academic music standards and exceptional examination results.
Additional User Information
Camden, London
England

Experienced piano teacher and accompanist

Great Harwood, Lancashire
England

I teach piano & violin from my own home in Great
Your Advertisement
Could be here
With a
Paid listing
Juan Rezzuto, Haydn performer is back to delight

03-04-2020 05:34PM

This concert has been cancelled. Due to the

04-11-2019 05:04PM

WKMT London Piano Studios have just arranged a new

24-10-2019 04:39PM
Did You Know Music Facts
A list of Classical Genres of Music

Avant-Garde
Baroque
Chamber Music
Chant
Choral
Classical Crossover
Early Music
High Classical
Impressionist
Medieval
Minimalism
Modern Composition
Opera
Orchestral
Renaissance
Romantic
Wedding Music