This is a list of Piano removal companies who specialise in moving pianos
Piano Removals Storage in Buckinghamshire, HP15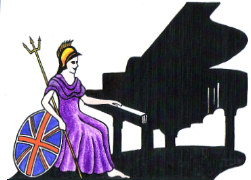 UK Piano Page
Countrywide Piano Centre Ltd Piano Removals
What we offer
We offer a top quality removal service that has been running for over 20 years, allowing your precious piano to be transported safely and securely.
Our service runs Monday through Friday (weekend work available by special arrangement) and starts from £95.00.
Our polite uniformed staff will call you 1 hour before delivery, so you don't have to wait all day for us.
Our piano removal service is fully-insured.
Our specialist piano delivery vehicles are fully-equipped and are covered by a 24 hour recovery service.
Our piano movers use only professional and carefully maintained equipment (eg. strapping, covers, heavy duty trolleys).
Areas covered for piano deliveries/piano removals, Countrywide of course!
Piano Disposal; – at times, pianos just need to be disposed of, we offer this service too from £150 for easy access ground floor. Steps and stair work quoted on an individual basis.
We reserve the right to remove any parts from the piano which we have collected for disposal, we also reserve the right to restore and re-sell.
Storage
We offer flexible short & long term piano storage. Temperature controlled secure and fully insured.
Did You Know Piano Facts
What is Piano Tuning

Piano tuning is the art of making minute adjustments to the tensions of the strings of a piano to properly align the intervals between their tones so that the instrument is in tune will all the intervals on the piano. The meaning of the term in tune in the context of piano tuning is not simply a particular fixed set of pitches. Fine piano tuning requires an assessment of the interaction among notes, which is different for every piano because of the different lengths of string and the wooden bridges, thus in practice requiring slightly different pitches from any theoretical standard. Pianos are usually tuned to a modified version of the system called equal temperament. In all systems of tuning, every pitch may be derived from its relationship to a chosen fixed pitch, which is usually A440. Concert pitch Many piano manufacturers recommend that pianos be tuned twice a year.