Piano Teachers Giving Piano Lessons in England, Ireland, Scotland, and Wales
Learn to Play the Piano Make Music
Piano Teachers Utah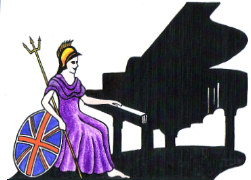 UK Piano Page
Learn to Play the Piano
Need a Piano Teacher?
This is a list of teachers who offer piano, music, and keyboard lessons in the United Kingdom and Ireland. Sorted in county order. Click on your county and this will take you to your nearest qualified piano teacher. Find a local piano teacher and learn to play the piano and make music private piano tutoring.
If you are a piano teacher and wish to be included in this list, please click on add a listing here above and fill in the forms provided, it's free.
Sorry, No Results. Please enter your town in the search box above as there may be someone who covers your area.
Camden, London
England

Experienced piano teacher and accompanist

Great Harwood, Lancashire
England

I teach piano & violin from my own home in Great
Five London Piano Makers
Brinsmead Challen Collard Danemann Welma
Juan Rezzuto, Haydn performer is back to delight

03-04-2020 06:34PM

This concert has been cancelled. Due to the

04-11-2019 06:04PM

WKMT London Piano Studios have just arranged a new

24-10-2019 05:39PM
Did You Know Piano Facts
1157

Around the middle of the twelfth century we find the keyed monochord, which was developed further, several strings being added, until eventually we recognize the clavichord. A tangent was fitted to the back of each key, which when raised contacted the single string, and facilitated simultaneous notes. The tangent acted as a bridge determining the speaking length of the string. A mute was fitted to the non-speaking length, so when the key was released the note stopped singing.