Piano Teachers Giving Piano Lessons in England, Ireland, Scotland, and Wales
Learn to Play the Piano Make Music
Piano Teachers Kennington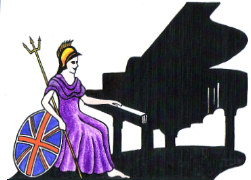 UK Piano Page
Learn to Play the Piano
Need a Piano Teacher?
This is a list of teachers who offer piano, music, and keyboard lessons in the United Kingdom and Ireland. Sorted in county order. Click on your county and this will take you to your nearest qualified piano teacher. Find a local piano teacher and learn to play the piano and make music private piano tutoring.
If you are a piano teacher and wish to be included in this list, please click on add a listing here above and fill in the forms provided, it's free.
Sorry, No Results. Please enter your town in the search box above as there may be someone who covers your area.
Camden, London
England

Experienced piano teacher and accompanist

Great Harwood, Lancashire
England

I teach piano & violin from my own home in Great
Did You Know Piano Facts
What is Piano Tuning

Piano tuning is the art of making minute adjustments to the tensions of the strings of a piano to properly align the intervals between their tones so that the instrument is in tune will all the intervals on the piano. The meaning of the term in tune in the context of piano tuning is not simply a particular fixed set of pitches. Fine piano tuning requires an assessment of the interaction among notes, which is different for every piano because of the different lengths of string and the wooden bridges, thus in practice requiring slightly different pitches from any theoretical standard. Pianos are usually tuned to a modified version of the system called equal temperament. In all systems of tuning, every pitch may be derived from its relationship to a chosen fixed pitch, which is usually A440. Concert pitch Many piano manufacturers recommend that pianos be tuned twice a year.