Piano Teachers Giving Piano Lessons in England, Ireland, Scotland, and Wales
Learn to Play the Piano Make Music
Piano Teachers Sale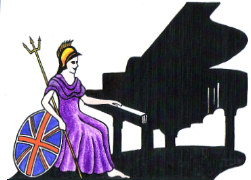 UK Piano Page
Learn to Play the Piano
Need a Piano Teacher?
This is a list of teachers who offer piano, music, and keyboard lessons in the United Kingdom and Ireland. Sorted in county order. Click on your county and this will take you to your nearest qualified piano teacher. Find a local piano teacher and learn to play the piano and make music private piano tutoring.
If you are a piano teacher and wish to be included in this list, please click on add a listing here above and fill in the forms provided, it's free.
Sorry, No Results. Please enter your town in the search box above as there may be someone who covers your area.
Camden, London
England

Experienced piano teacher and accompanist

Great Harwood, Lancashire
England

I teach piano & violin from my own home in Great
More London Piano Makers
Chappell, Eavestaff, Rogers, Squire, Knight Hopkinson
Juan Rezzuto, Haydn performer is back to delight

03-10-2020 05:30PM

This concert has been cancelled. Due to the

28-03-2020 06:30PM

WKMT London Piano Studios have just arranged a new

23-11-2019 03:00PM
Did You Know Piano Facts
1711

John Shore was the inventor of the tuning fork. He became a royal trumpeter in 1688 and rose to sergeant trumpeter in 1708. He was also lutenist to the Chapel Royal, appointed in 1706. A lute is aguitar-like instrument with a long neck and a pear-shaped body,much used in the fourteenth to seventeenth centuries. The instrument is notoriously difficult to keep in tune, and Shore devised the tuning fork to help him tune his lute. He died in 1752.