Piano Teachers Giving Piano Lessons in England, Ireland, Scotland, and Wales
Learn to Play the Piano Make Music
Piano Teachers Bedford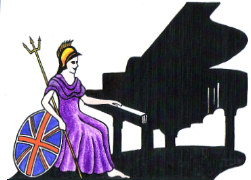 UK Piano Page
Learn to Play the Piano
Need a Piano Teacher?
This is a list of teachers who offer piano, music, and keyboard lessons in the United Kingdom and Ireland. Sorted in county order. Click on your county and this will take you to your nearest qualified piano teacher. Find a local piano teacher and learn to play the piano and make music private piano tutoring.
If you are a piano teacher and wish to be included in this list, please click on add a listing here above and fill in the forms provided, it's free.
Sorry, No Results. Please enter your town in the search box above as there may be someone who covers your area.
Camden, London
England

Experienced piano teacher and accompanist

Great Harwood, Lancashire
England

I teach piano & violin from my own home in Great
Did You Know Piano Facts
What is Piano Voicing or Toning?

What is voicing?

Voicing is an extremely difficult area. It's subjective in the extreme, and has caused endless discussion in piano maintenance circles. But the final goal of voicing is to have the hammers striking the notes of the piano to offer a uniform sound from the bottom to the top of the instrument. Goes without saying that evaluating this capability is governed by the capability of the piano, and the construction of the action parts. But, often a technician will find extremes in voicing, such as a particularly hard hammer, which may result in a note sounding louder than the rest. But, this too can be laid at the door of regulation. This is where the tuner's skill comes into play here. Voicing can be accomplished by pricking the hammer with a set of needles. This pricking changes the structure of the felt, and softens the hammer to a degree.

What is toning?

This is the reverse of voicing, and accomplishes the inverse sort of thing. May be necessary to bring up a particularly soft sounding hammer, and bring it into line with its neighbours. This is accomplished by applying a special material to the hammers or ironing with a special tool.