This is a list of Piano removal companies who specialise in moving pianos
Piano Removals USA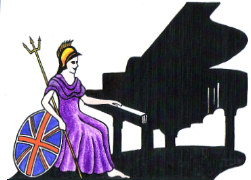 UK Piano Page
Perhaps you're looking for a company to move your piano, or perhaps you are just moving house and need a company that can do both. The following pages list companies that specialise in moving pianos and companies who do general house removal and have the equipment to move your piano. Some companies just do local deliveries, some pick up in your town and will deliver anywhere in the UK Others can pick up anywhere and deliver anywhere in the UK, Ireland and Europe..
If you are a piano removal company or high street music retail shop who move pianos and wish your free advertisement to be included on one of the pages listed below, please click on "Add a Piano Mover" and add your details. The Association of Blind Piano Tuners reserves the right to refuse or remove an entry from the piano remval pages.
Sorry, No Results. Please enter your town in the search box above as there may be someone who covers your area.
Brass Piano Bookholders

Brass Piano Bookholders
for only £6.00 + PP
Did You Know Music Facts
Popular songs for wedding

Beyoncé: "Formation"
Destiny's Child: "Independent Women (Pt 1)"
Katy Perry: "Roar"
Beyoncé: "Single Ladies (Put a Ring on It)"
Alicia Keys: "Girl on Fire"
Spice Girls: "Wannabe"
Missy Elliott: "Work It"
En Vogue: "My Lovin' (You're Never Gonna Get It)"
Blondie: "Call Me"
Martina McBride: "This One's for the Girls"
Janelle Monáe: "Electric Lady"
Nicki Minaj: "Starships"
Destiny's Child: "Jumpin' Jumpin'"
No Doubt: "Just a Girl"
Christina Aguilera, Lil Kim, Mya, and Pink ft. Missy Elliott: "Lady Marmalade"
Beyoncé ft. Jay-Z: "Drunk in Love"
Rihanna: "We Found Love"
Katy Perry: "Teenage Dream"
Iggy Azalea ft. Charli XCX: "Fancy"
Beyoncé: "Run the World (Girls)"
Aaliyah: "Are You That Somebody"
M.I.A.: "Boyz"
Jennifer Lopez: "Get Right"
Kelis: "Milkshake"
Ani DiFranco: "Face Up and Sing"
Dixie Chicks: "Not Ready to Make Nice"
Salt-N-Pepa: "None of Your Business"
Jessie J: "Do It Like a Dude"
Lesley Gore: "You Don't Own Me"
Joan Jett: "Bad Reputation"
The Doubleclicks: "Nothing to Prove"