This is a list of Piano removal companies who specialise in moving pianos
Piano Removals USA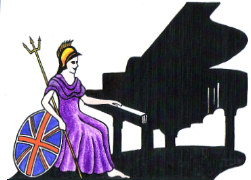 UK Piano Page
Perhaps you're looking for a company to move your piano, or perhaps you are just moving house and need a company that can do both. The following pages list companies that specialise in moving pianos and companies who do general house removal and have the equipment to move your piano. Some companies just do local deliveries, some pick up in your town and will deliver anywhere in the UK Others can pick up anywhere and deliver anywhere in the UK, Ireland and Europe..
If you are a piano removal company or high street music retail shop who move pianos and wish your free advertisement to be included on one of the pages listed below, please click on "Add a Piano Mover" and add your details. The Association of Blind Piano Tuners reserves the right to refuse or remove an entry from the piano remval pages.
Sorry, No Results. Please enter your town in the search box above as there may be someone who covers your area.
Brass Piano Bookholders

Brass Piano Bookholders
for only £4.50 + PP
Juan Rezzuto, Haydn performer is back to delight

03-10-2020 06:30PM

This concert has been cancelled. Due to the

28-03-2020 07:30PM

WKMT London Piano Studios have just arranged a new

23-11-2019 04:00PM
Did You Know Piano Facts
What is Piano Tuning

Piano tuning is the art of making minute adjustments to the tensions of the strings of a piano to properly align the intervals between their tones so that the instrument is in tune will all the intervals on the piano. The meaning of the term in tune in the context of piano tuning is not simply a particular fixed set of pitches. Fine piano tuning requires an assessment of the interaction among notes, which is different for every piano because of the different lengths of string and the wooden bridges, thus in practice requiring slightly different pitches from any theoretical standard. Pianos are usually tuned to a modified version of the system called equal temperament. In all systems of tuning, every pitch may be derived from its relationship to a chosen fixed pitch, which is usually A440. Concert pitch Many piano manufacturers recommend that pianos be tuned twice a year.