This is a list of Piano removal companies who specialise in moving pianos
Piano Removals Surbiton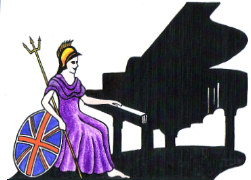 UK Piano Page
Perhaps you're looking for a company to move your piano, or perhaps you are just moving house and need a company that can do both. The following pages list companies that specialise in moving pianos and companies who do general house removal and have the equipment to move your piano. Some companies just do local deliveries, some pick up in your town and will deliver anywhere in the UK Others can pick up anywhere and deliver anywhere in the UK, Ireland and Europe..
If you are a piano removal company or high street music retail shop who move pianos and wish your free advertisement to be included on one of the pages listed below, please click on "Add a Piano Mover" and add your details. The Association of Blind Piano Tuners reserves the right to refuse or remove an entry from the piano remval pages.
Sorry, No Results. Please enter your town in the search box above as there may be someone who covers your area.
More London Piano Makers
Chappell, Eavestaff, Rogers, Squire, Knight Hopkinson
Juan Rezzuto, Haydn performer is back to delight

03-10-2020 05:30PM

This concert has been cancelled. Due to the

28-03-2020 06:30PM

WKMT London Piano Studios have just arranged a new

23-11-2019 03:00PM
Did You Know Music Facts
Accompanist
An accompanist is a musician who plays an accompaniment part. Accompanists often play keyboard instruments (e.g., piano, pipe organ, synthesizer or, in folk music and traditional styles, a guitar. A number of classical pianists have found success as accompanists rather than soloists; arguably the best known example is Gerald Moore, well known as a Lieder accompanist. In some American schools, the title "collaborative pianist" (or collaborative artist) is replacing the title accompanist, because in many art songs and contemporary classical music songs, the piano part is complex and demands an advanced level of musicianship and technique. The term accompanist also refers to a musician typically a pianist who plays for singers, dancers, and other performers at an audition or rehearsal, but who does not necessarily participate in the ensemble that plays for the final performance which could be an orchestra or a big band.