This is a list of Piano removal companies who specialise in moving pianos
Piano Removals Beeston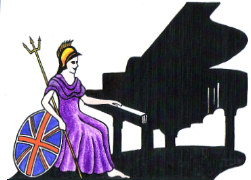 UK Piano Page
Perhaps you're looking for a company to move your piano, or perhaps you are just moving house and need a company that can do both. The following pages list companies that specialise in moving pianos and companies who do general house removal and have the equipment to move your piano. Some companies just do local deliveries, some pick up in your town and will deliver anywhere in the UK Others can pick up anywhere and deliver anywhere in the UK, Ireland and Europe..
If you are a piano removal company or high street music retail shop who move pianos and wish your free advertisement to be included on one of the pages listed below, please click on "Add a Piano Mover" and add your details. The Association of Blind Piano Tuners reserves the right to refuse or remove an entry from the piano remval pages.
Sorry, No Results. Please enter your town in the search box above as there may be someone who covers your area.
Did You Know Piano Facts
What is Piano Voicing or Toning?

What is voicing?

Voicing is an extremely difficult area. It's subjective in the extreme, and has caused endless discussion in piano maintenance circles. But the final goal of voicing is to have the hammers striking the notes of the piano to offer a uniform sound from the bottom to the top of the instrument. Goes without saying that evaluating this capability is governed by the capability of the piano, and the construction of the action parts. But, often a technician will find extremes in voicing, such as a particularly hard hammer, which may result in a note sounding louder than the rest. But, this too can be laid at the door of regulation. This is where the tuner's skill comes into play here. Voicing can be accomplished by pricking the hammer with a set of needles. This pricking changes the structure of the felt, and softens the hammer to a degree.

What is toning?

This is the reverse of voicing, and accomplishes the inverse sort of thing. May be necessary to bring up a particularly soft sounding hammer, and bring it into line with its neighbours. This is accomplished by applying a special material to the hammers or ironing with a special tool.