This is a list of Piano removal companies who specialise in moving pianos
Piano Removals Wokingham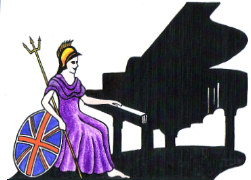 UK Piano Page
Perhaps you're looking for a company to move your piano, or perhaps you are just moving house and need a company that can do both. The following pages list companies that specialise in moving pianos and companies who do general house removal and have the equipment to move your piano. Some companies just do local deliveries, some pick up in your town and will deliver anywhere in the UK Others can pick up anywhere and deliver anywhere in the UK, Ireland and Europe..
If you are a piano removal company or high street music retail shop who move pianos and wish your free advertisement to be included on one of the pages listed below, please click on "Add a Piano Mover" and add your details. The Association of Blind Piano Tuners reserves the right to refuse or remove an entry from the piano remval pages.
Sorry, No Results. Please enter your town in the search box above as there may be someone who covers your area.
Woodacre Farm, Warrington Road
Statham
Lymm, Cheshire WA13 9BT
England

Cheshire Pianos has an experienced and dedicated

95 Strongbow Crescent
City of London, London SE9 1DW
England

AMH Pianos Services London Offers Piano Removals
Five London Piano Makers
Brinsmead Challen Collard Danemann Welma
Joseph Haydn piano concerto and W.A. Mozart Violin

28-03-2020 06:30PM

WKMT London Piano Studios have just arranged a new

23-11-2019 03:00PM

6th Annual Piano Competition - AGPMF 2019 Around

23-11-2019 09:00AM
Joseph Haydn piano concerto and W.A. Mozart Violin

28-03-2020 06:30PM

The Morecambe Bay Piano Group was set up to extend

22-12-2021 01:00PM
Did You Know Piano Facts
What is the difference between Overdamping and Underdamping?

Overdamping is a system whereby the piano damping mechanism (the bit that shuts the piano up) is situated above the hammer strike line. Underdamping is where the piano dampers are placed below the hammer strike line. Advantages and disadvantages. Overdamping. Imagine an elastic band three-foot long, you twang it and then put your finger near to the end of the elastic band, to stop it vibrating. This is overdamping.

Take the same elastic band and place your finger near the centre to stop it from vibrating this is underdamping, which of course is more efficient. Overdamping is controlled by gravity where as underdamping is controlled by adjustable springs so on the whole underdamping is far more efficient than overdamping. However, there is one disadvantage with underdamping. That is, if the dampers are incorrectly aligned to the nodes and antinodes of the vibrating string this will result in, the dampers when they come in contact with the string, emphasising certain harmonics on the piano, thus giving you a harmonic ring, this is more common on small uprights and small grandís as the margin of tolerance decreases as the piano becomes smaller.