This is a list of Piano removal companies who specialise in moving pianos
Piano Removals Leighton Buzzard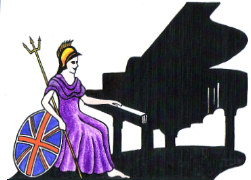 UK Piano Page
Perhaps you're looking for a company to move your piano, or perhaps you are just moving house and need a company that can do both. The following pages list companies that specialise in moving pianos and companies who do general house removal and have the equipment to move your piano. Some companies just do local deliveries, some pick up in your town and will deliver anywhere in the UK Others can pick up anywhere and deliver anywhere in the UK, Ireland and Europe..
If you are a piano removal company or high street music retail shop who move pianos and wish your free advertisement to be included on one of the pages listed below, please click on "Add a Piano Mover" and add your details. The Association of Blind Piano Tuners reserves the right to refuse or remove an entry from the piano remval pages.
Sorry, No Results. Please enter your town in the search box above as there may be someone who covers your area.
Did You Know Piano Facts
1711

John Shore was the inventor of the tuning fork. He became a royal trumpeter in 1688 and rose to sergeant trumpeter in 1708. He was also lutenist to the Chapel Royal, appointed in 1706. A lute is aguitar-like instrument with a long neck and a pear-shaped body,much used in the fourteenth to seventeenth centuries. The instrument is notoriously difficult to keep in tune, and Shore devised the tuning fork to help him tune his lute. He died in 1752.