This is a list of Piano removal companies who specialise in moving pianos
AMH Pianos Services London Reviews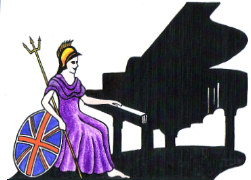 UK Piano Page
AMH Pianos Services London Reviews
Return to Listing
Reviews
Note: Login to add comments and leave review helpfulness feedback.
Average Customer Review
5 of 5 from 1 reviews.
---
Mrs
, 27-04-2020 02:45PM
By: Claire Barr
Excellent communication and excellent service. Piano tuned to concert pitch and love it.
The tuner arrived at the agreed time, he was professional ,friendly and knowledgable.
We live in W1 area and we will definitely ask AMH PISNOS SERVICES LONDON to service and tune our grand piano regularly.
Definitely I would recommend.
Five London Piano Makers
Brinsmead Challen Collard Danemann Welma
Juan Rezzuto, Haydn performer is back to delight

03-10-2020 06:30PM

This concert has been cancelled. Due to the

28-03-2020 07:30PM

WKMT London Piano Studios have just arranged a new

23-11-2019 04:00PM
Juan Rezzuto, Haydn performer is back to delight

03-10-2020 06:30PM

The Morecambe Bay Piano Group was set up to extend

22-12-2021 02:00PM
Did You Know Piano Facts
1709

The year 1709 is the one most sources give for the appearance of aninstrument which can truly be called a "Pianoforte." The writer Scipione Maffei wrote an article that year about the pianoforte created by Bartolomeo Cristofori (1655-1732), who had probably produced four "gravicembali col piano e forte" or harpsichords with soft and loud. This instrument featured the first real escapement mechanism and is often called a "hammer harpsichord." The small hammers were leather covered. It had bichords throughout, and all the dampers were wedge-shaped. By 1726 he seems to have fitteda stop for the action to make the hammers strike only one of twostrings. He had produced about twenty pianos by this time and thenhe is presumed to have gone back to making harpsichords,probably from the lack of interest in his pianos. Three of hispianos remain extant today: one with four octaves, dated 1720, is in NewYork; one with four and a half octaves, from 1726, is in Leipzig,Germany; and there is one in Rome from 1722. There are approximately ten plucked instruments surviving today with the name Cristofori on them.