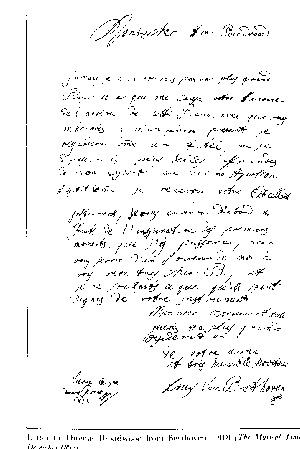 My very dear friend Broadwood,
I have never felt a greater pleasure than your honours intimation of the arrival of this piano, with which you are honouring me as a present. I shall look upon it as an altar upon which I shall place the most beautiful offerings of my spirit to the divine Apollo. As soon as I receive your excellent instrument, I shall immediately send you the fruits of the first moments of inspiration I spend at it, as a souvenir for you from me, my very dear B.; and I hope that they will be worthy of your instrument. My Dear Sir,
Accept my warmest consideration, from your friend and very humble servant, Louis Van Beethoven Vienna, 7th February 1818.
Back to the history page