This is a list of Piano removal companies who specialise in moving pianos
Piano Removals and Disposal in Liverpool Wirral, Warrington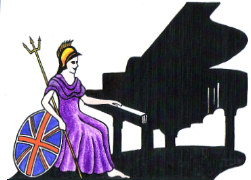 UK Piano Page
Lions removals Liverpool
Lions removals Liverpool is a long running 5 star removals company offering house removals, office removals, piano moving, packing services and storage in Liverpool, Wirral, Warrington and the surrounding areas.
Always use a professional removal company to move any piano. At Lions Removals Liverpool we specialise in Piano moves for both upright and Grand style pianos. Using custom made padded covers and the correct type of moving equipment/property protection we can move your piano to any destination you choose
Lions Removals – moving made easy!
Did You Know Piano Facts
Temperament

Temperament is both the process and result of making slight changes to the pitches of a pure musical scale, so that the octave may be conveniently divided into a usable number of notes and intervals. In the history of Western music's 12-note octave tradition, there have been several, fundamentally different forms of temperament applied to the developing keyboard. Music suffers when performed in a tuning that is different than that which the composer used in its creation.

Well Temperament Keyboards

Well Temperament Keyboards may be tuned so that all keys are musically usable, but contain varying degrees of the "wolf". This is the tuning used in this recording. Between the Early Baroque and Romantic eras, the popular tuning was something between Meantone and Equal Temperament. This era was a brief, transitional stage in temperament history, but considering the music composed during this period, its importance cannot be overlooked. This style of tuning is called "Well Temperament" following the use of the term by J.S. Bach. The term refers to a genre, rather than a specific temperament, as there were many Well Temperaments in use between 1700 and 1825.