This is a list of Piano removal companies who specialise in moving pianos
We specialize in professional removals and storage services in London.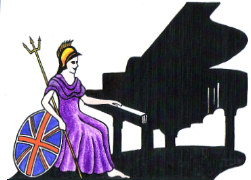 UK Piano Page
Removals and Storage Experts LTD
We are a removals and storage company in London and have provided quality moving and storing services for a decade. Since 2011 we have provided many individuals and business professional and dedicated packing, removals, delivery, and storage services. If you are planning to relocate or if you are looking for a mover, check out our website and contact us so we can assist you with your needs.
Additional User Information
More London Piano Makers
Chappell, Eavestaff, Rogers, Squire, Knight Hopkinson
Juan Rezzuto, Haydn performer is back to delight

03-10-2020 06:30PM

This concert has been cancelled. Due to the

28-03-2020 07:30PM

WKMT London Piano Studios have just arranged a new

23-11-2019 04:00PM
Juan Rezzuto, Haydn performer is back to delight

03-10-2020 06:30PM

The Morecambe Bay Piano Group was set up to extend

22-12-2021 02:00PM
Did You Know Music Facts
How Many Piano Grades Are There

There are 8 grades in piano. The examinations are set by the Associated Board of the Royal Schools of Music (ABRSM) and Trinity. Trinity's music selection tends to be towards pop than classical in (ABRSM) you can not progress beond Grad 5 if you donít have grade 5 theory exam