A Wealth of Information on Pianos, Tuning, Piano History, Makers, Movers,
Teachers, Accompanists and Piano Entertainers in the UK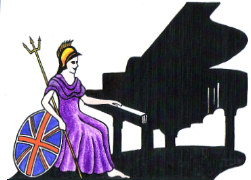 UK Piano Page
HAYDN by REZZUTO - CANCELLED!
Overview
Date Submitted: 03-04-2020 05:34PM
Last Updated: 02-10-2020 06:46PM
No upcoming event dates.
Image
Admission/Ticket Details
15.00GBP
Location
Location: 50 PHILBEACH GARDENS EARLS COURT LONDON SW5 9EB
Venue Name: St Cuthbert's church
Other events from JUAN REZZUTO BMUS - FTCL AND WEST KENSINGTON MUSIC TEAM
Did You Know Piano Facts
1711

John Shore was the inventor of the tuning fork. He became a royal trumpeter in 1688 and rose to sergeant trumpeter in 1708. He was also lutenist to the Chapel Royal, appointed in 1706. A lute is aguitar-like instrument with a long neck and a pear-shaped body,much used in the fourteenth to seventeenth centuries. The instrument is notoriously difficult to keep in tune, and Shore devised the tuning fork to help him tune his lute. He died in 1752.