A Wealth of Information on Pianos, Tuning, Piano History, Makers, Movers,
Teachers, Accompanists and Piano Entertainers in the UK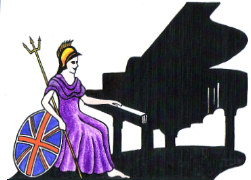 UK Piano Page
VII LONDON MUSIC FESTIVAL - WKMT
Overview
Date Submitted: 15-04-2018 10:25AM
Last Updated: 15-04-2018 03:20PM
No upcoming event dates.
Description
This smart party is designed as a treat after all the effort you made to prepare through the educational year.



Music is a social art and as such it prompts as to try and share. We can share our performances, we can share our company and, most importantly, we can share a wonderful moment.



This festival is aimed to be a total success. We are looking forward to hearing your new and improved pieces!



Our schedule is divided in two: Morning / Afternoon and Afternoon / Evening



The first half includes Children I and II concerts and the second half includes Children III and Adults concerts.



In order to confirm your slots, we need to confirm your application at your earliest convenience. Please, get in touch with our administrator to secretariat@wkmt.co.uk or via phone to 02071014479 Monday to Sunday 9 am to 9 pm.



If you or your children are on a 24, 48, 72, 96 or 120-hour package your festival performer-participation/s are already included in your package. Your guests can purchase their ticket by contacting the office or directly through our website. You can also purchase the tickets for your guests in the same way. WKMT-members guests are eligible for WKMT members rates.
Location
Location: 5A Bloomsbury Square, London WC1A 2TA
Venue Name: Pushkin House
Other events from JUAN REZZUTO BMUS - FTCL AND WEST KENSINGTON MUSIC TEAM