A Wealth of Information on Pianos, Tuning, Piano History, Makers, Movers,
Teachers, Accompanists and Piano Entertainers in the UK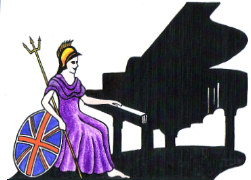 UK Piano Page
The International Staff Songsters Blackburn
Overview
Date Submitted: 06-10-2017 06:57PM
Last Updated: 06-10-2017 07:02PM
No upcoming event dates.
Description
Blackburn Salvation Army
Presents
The International Staff Songsters
At Croston Theatre,
Westholme School
Blackburn
BB2 6QU
Admission/Ticket Details
£10.00 from website above in intact details
Location
Location: Westholme School Blackburn BB2 6QU
Venue Name: Croston Theatre,
Other events from Mr Barrie Heaton Dip. AEWVH, FABPT, FIMIT, CGLI (hon.), MMPTA (usa), MUEPB,.