A Wealth of Information on Pianos, Tuning, Piano History, Makers, Movers,
Teachers, Accompanists and Piano Entertainers in the UK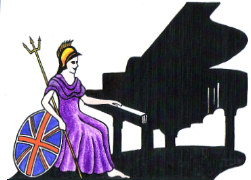 UK Piano Page
Haydn Piano Concertos Hob XVIII by Juan Rezzuto
Overview
Date Submitted: 24-06-2018 01:03PM
Last Updated: 24-06-2018 03:32PM
Start Date: 29-09-2018 05:00PM
End Date: 29-09-2018 07:00PM
Description
Juan Rezzuto comes back to the stage this time to play two fabulous piano concertos by Joseph Haydn.
Hob XVIII:2
Hob XVIII:4

Juan Rezzuto will play on a Grand Piano Yamaha CFX and accompanied by WKMT London Orchestra.

September 29th at 5 pm in St. Cuthbert's church, Earls Court London.
Image
Admission/Ticket Details
£15 Gral Admission
Location
Location: 50 Philbeach Gardens, Earls Court SW5 9EB London
Venue Name: St. Cuthbert's church