Piano Teachers Giving Piano Lessons in England, Ireland, Scotland, and Wales
Learn to Play the Piano Make Music
Yamaha C1 dark mahogany For Sale 9,450.00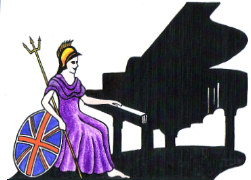 UK Piano Page
Yamaha C1 dark mahogany
from Encouraging and enthusiastic piano teacher for all ages and abilities
Overview
Price: £9,450.00
Date: 11-04-2018 04:11PM
Description
Beautiful grand piano with a lovely tone and great action.

I have owned this piano from new and have always taken good care of it. It has been kept out of direct sunlight and has been tuned regularly.

The C1 is renowned as being one of the best pianos in its price bracket and was superior to the succeeding GC1 model.

Feel free to get in touch for further information, images or to arrange a time to come and view the piano.
Other classifieds from Encouraging and enthusiastic piano teacher for all ages and abilities
Image(s)