Welmar grand pianos and upright pianos are hand crafted in the traditional manner, from only the best materials and quality craftsmanship. Thus ensuring a piano to suite the novice piano player up to the professional piano player. .Welmar pianos tonal range will bring out the best in music played on a Welmar piano.
Welmar Pianos are produced in London by Whelpdale, Maxwell & Codd Ltd, who were originally founded in 1876.
The Company's long association with pianos of the highest quality has ensured that even to-day, Welmar pianos are hand crafted in the traditional manner from only the best materials. Amongst the many qualities associated with Welmar pianos are the responsiveness of touch and beauty of finish.
Perhaps most 'important of all is the outstanding character of the Welmar tone - a full round and musical tone - a rare quality indeed today. It is perhaps not surprising that Welmar have long been regarded as one of the foremost makers of fine pianos, acknowledged by professional pianists throughout the world.
It is with regret that the UK Piano Page has to inform you that Welmar Pianos London Ltd, is no longer producing pianos.
If you are looking for history or information on your Welmar Piano, please ask at our
Piano Forum
Old Piano Models
Upright pianos came with a choice of: Langer Actions or Renner Actions.
Models 183 Grand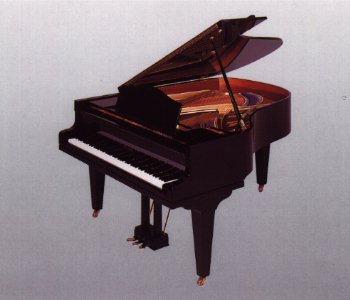 Height: 100 cm (3' 3")
Width: 149 cm (4' 11")
Length: 183cm (6' 0" )
Net Weight 340 kgs
Renner Action fitted
Models 112 School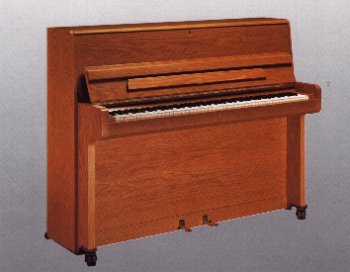 Height: 112 cm (3' 8")
Width: 143 cm (4' 8")
Depth: 66cm (2' 2" )
Net Weight 190 kgs

Model W126u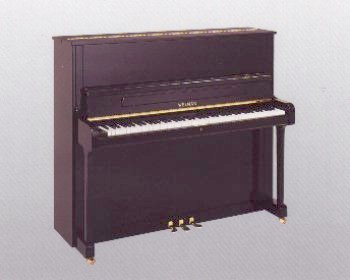 Height: 126 cm (4' 2")
Width: 143 cm (4' 8")
Depth: 59cm (1' 11" )
Net Weight 215 kgs

Model 122 Traditional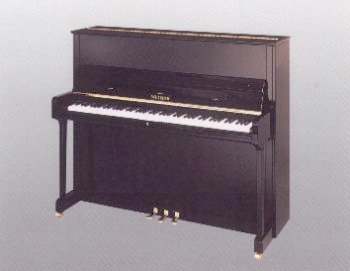 Height: 122 cm (4' 0")
Width: 143 cm (4' 8")
Depth: 59cm (1' 11" )
Net Weight 203 kgs

Model 118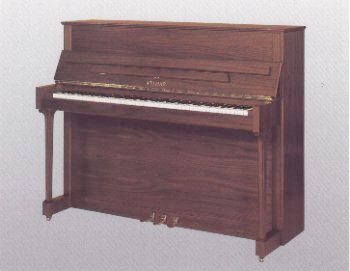 Height: 118 cm (3' 10")
Width: 143 cm (4' 8")
Depth: 56 cm (1' 10" )
Net Weight 193 kgs

Model 114 Regency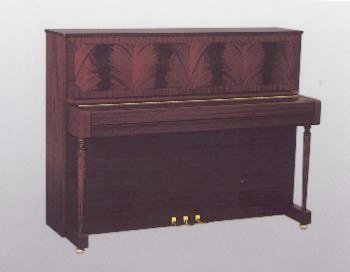 Height: 112 cm (3' 8")
Width: 143 cm (4' 8")
Depth: 56cm (1' 10" )
Net Weight 190 kgs

Model 114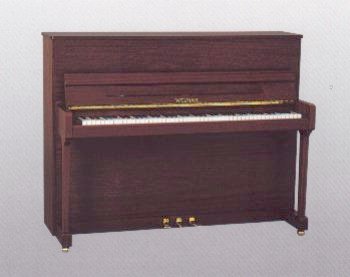 Height: 112 cm (3' 8")
Width: 143 cm (4' 8")
Depth: 56cm (1' 10" )

Model 112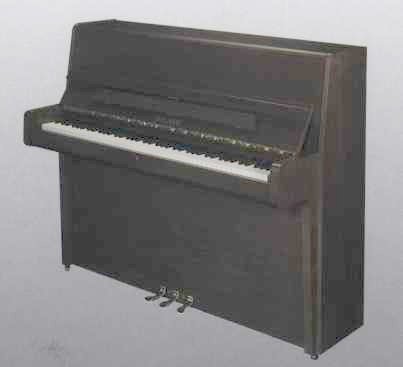 Height: 122 cm (4' 0")
Width: 143 cm (4' 8")
Depth: 69cm (2' 3" )

WELMAR PIANO SERIAL NUMBERS
| | | | | |
| --- | --- | --- | --- | --- |
| 1925-13000 | 1951-51000 | 1964-64000 | 1977-77000 | 1990-107934 |
| 1930-16500 | 1952-52000 | 1965-65000 | 1978-78000 | 1991-108027 |
| 1935-20000 | 1953-53000 | 1966-66000 | 1979-79000 | 1992-108419 |
| 1936-20200 | 1954-54000 | 1967-67000 | 1980-80000 | 1993-108812 |
| 1937-20800 | 1955-55000 | 1968-68000 | 1981-81000 | 1934-109204 |
| 1938-21600 | 1956-56000 | 1969-69000 | 1982-82000 | 1995-109597 |
| 1939-22500 | 1957-56900 | 1970-70000 | 1983-83001 | 1996-109990 |
| 1940-23500 | 1958-58000 | 1971-71000 | 1984-84001 | |
| 1946-46000 | 1959-59000 | 1972-72000 | 1985-85001 | |
| 1947-47300 | 1960-60000 | 1973-73000 | 1986-86001 | |
| 1948-48000 | 1961-61000 | 1974-74000 | 1987-106674 | |
| 1949-49000 | 1962-62000 | 1975-75000 | 1988-107139 | |
| 1950-50000 | 1963-63000 | 1976-76000 | 1989-107634 | |