UK Piano Page Piano Forum
Piano Forums at UK Piano Page, feel free to read the posts on our piano forums. If you wish to reply to a post or submit a new post you must register first, it's free.
Please read the Piano Forum FAQ for more details. Also, read the piano FAQ for common questions on pianos Please don't ask us to place a value on your piano as an on site inspection is required. Contact you local piano tuner who will be more than happy to help.
Moderator: Feg
New Member

Posts: 2
Joined: 31 Jan 2009, 01:51
Piano: SX-PR 305
Condition:Great. Used for 14 years. Not one problem
Company:Panasonic
Brand: Technics
I Paid $1800 for it (1995)
Specs
Key: 88 keys
Key cover: Sliding plastic, simulated woodgrain
Touch sense: yes
Polyphony: 32 notes
Sounds: 180 voices, + rhythm section
Pedal: 3 (soft, sostenuto, sustain)
Dig. Effects: yes
Dig. Reverb: 3 (room, stage, hall - adjustable)
Brilliance: yes
Transpose: yes G-C-F#
Sequencer: yes, 16 tracks
MIDI: Full MIDI capabilities
Mode set: piano tuning, pitch adjustment
Others: 2 headphone jacks, MIDI
Misc: LED, LCD displays, floppy drive
Exterior: Walnut or ebony simulated woodgrain
Output: 60w x 2
Speakers: 16cm x 2, 6.5cm x 2, monitor speakers x 2
Dimensions: 55" x 40 7/8" x 22 17/32"
Net weight: 249.9 lbs
year: 1995 - current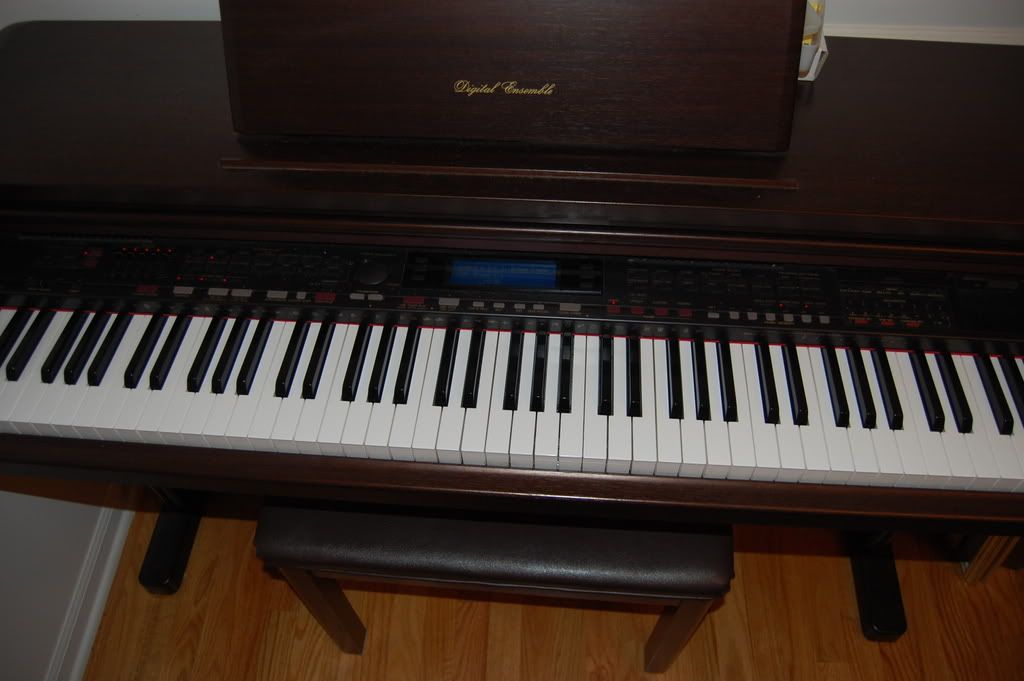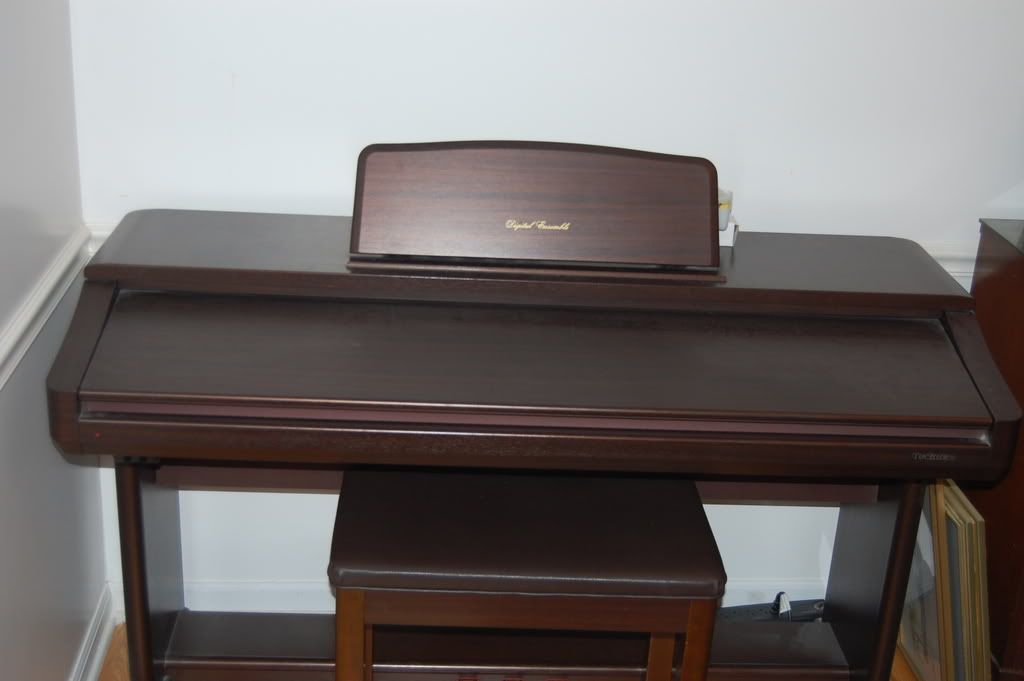 ---
Not sure - I have never played this model, however, after doing a quick comparison of price - before the recession - would make it roughly within the £900-£1000 price bracket.
I'm not a trader but am basing my opinion on past experience.
- Firstly, 32 note polyphony is low by modern standards - even the stingiest and cheapest keyboards have a polyphony that doesn't fall below 64 notes.
- The keyboard is 14 years old. So much has developed and improved in terms of sampling, tonality and eve keyboard action in the last 5 years never mind the last 15!
- The keyboard looks well-maintained and clean which is a bonus, however, if the sounds are tailing far behind the current models, then I wouldn't hold up for much of a claw back in value. I saw a brand new CLP220 Clavinova (released some time in 2005?) advertised in the newspaper at £648. It was over £900 brand new when first released and has considerably modern features even when compared with the CLP3XX range.
Given its age and being generally outdated by the modern market, I'd try advertising it at around the $200-300 mark,
with the full expectation of getting less than that.
---
New Member

Posts: 2
Joined: 31 Jan 2009, 01:51
Thank you for your reply, I was guessing around $200, so your reassurance is very valuable to me. Ive already checked for prices on ebay/craigslist for my piano, but have found no listings. I plan on putting it up on Craigslist soon, and if that doesnt work, I'll trade it in for when I buy a Yamaha P-155 which comes out this April! Thanks again!! BIG HELP!
---
Who is online
Users browsing this forum: No registered users and 5 guests