UK Piano Page Piano Forum
Piano Forums at UK Piano Page, feel free to read the posts on our piano forums. If you wish to reply to a post or submit a new post you must register first, it's free.
Please read the Piano Forum FAQ for more details. Also, read the piano FAQ for common questions on pianos Please don't ask us to place a value on your piano as an on site inspection is required. Contact you local piano tuner who will be more than happy to help.
Moderators: Feg, Gill the Piano
Regular Poster

Posts: 96
Joined: 20 Mar 2009, 19:12
Location: Birmingham, UK
Contact:
dave brum wrote:How is everyone's Easter? I had a lovely joint earlier on and my mouth has a really queer taste in it. I need a good three pints of Guinness to quench this one!
Easter, mmmmm
Good Friday started good, and ended bad when my back went.
Saturday was as expected, no loft work because of the back.
Sunday - went out for dinner, got too many chocolate related items. Came home to find the freezer was turn off. Only things left frozen was a Chicken and Shoulder of Pork (both should be fine as they are still solid). Mind you it's about time I cleared out some of the old stuff. Hopefully my 20 rolls of Fuji Velvia are still o.k, will one day use my medium format cameras again.
What type of joint? Meat or the other sort? Either way, 3 pints of Guinness sounds good. I may have to have some alcohol to forget about the pain (normally I can stretch out my back to relieve the pain, in too much pain to stretch at present - played with a Tens machine today so I may be better tomorrow).
Last time my back went like this I was here.......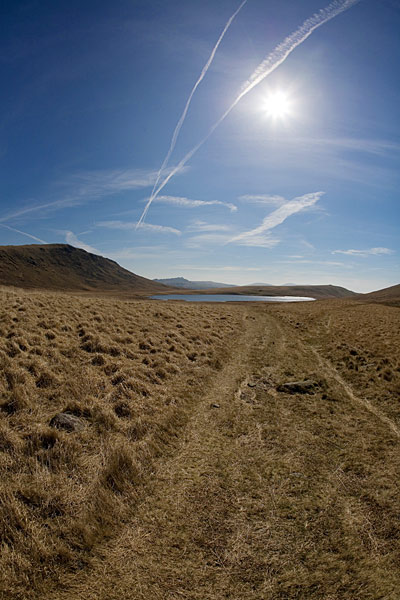 (Burnmoor Tarn, Lake District)
...fortunately my very heavy camera bag helped force my back in to the right position so I managed to get down without help from the RAF/Mountain Rescue.
Oh, despite my bad back I'm still have a play on the piano.
Hello World
---
Regular Poster

Posts: 96
Joined: 20 Mar 2009, 19:12
Location: Birmingham, UK
Contact:
Back seems better today, my body appears to be in a correct (ish) line. So hoping that it'll be fine in the morning for me to continue with the epic build. Seemed to have got a bit of sun stroke in Sutton Park today. I know it's only April, but my skin is that crap.
Hello World
---
Who is online
Users browsing this forum: No registered users and 7 guests